MAIN INGREDIENTS : Barnyard Millet, Rice-Bran Oil
PREPARATION :
Freshly Prepared In Our Home Kitchen On A Daily Basis
BENEFITS OF BARNYARD MILLET ( KUTHIRAIVAALI)
Rich in Phytochemicals, Proteins, Zinc, Calcium, Magnesium, Fiber, Iron, Vitamins & Antioxidants.
Low Calories.
Low Glycemic Index.
Gluten-Free.
Acts as a Pre-Biotic.
Highly Nutritious.
Regulates Blood Sugar & Cholesterol.
Boosts Energy.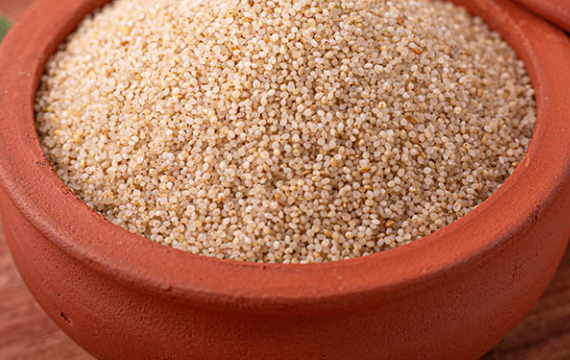 BENEFITS OF RICE-BRAN OIL :
Rich in Vitamin-E, Good Fats & Antioxidants.
Contains Good Fats.
Has Neutral Taste.
Heart Friendly.
Has a High-Smoke Point.
Improves Skin Health.
Contains Anti-Aging Properties.