MAIN INGREDIENTS : Barnyard Millet, Garlic, Rice Bran Oil
PREPARATION :
Freshly Prepared In Our Home Kitchen On A Daily Basis
BENEFITS OF BARNYARD MILLET (KUTHIRAIVAALI)
Rich in Phytochemicals, Proteins, Zinc, Calcium, Magnesium, Fiber, Iron, Vitamins & Antioxidants.
Low Calories.
Low Glycemic Index.
Gluten-Free.
Acts as a Pre-Biotic.
Highly Nutritious.
Regulates Blood Sugar & Cholesterol.
Boosts Energy.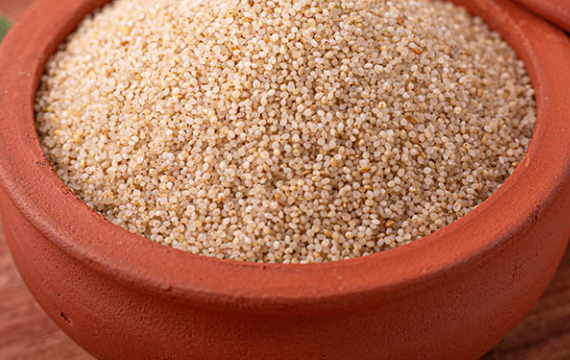 Rich in Vitamin-B6, Manganese, Phosphorous, Zinc, Potassium, Magnesium, Folate & Antioxidants.
Has Anti-Inflammatory Properties.
Improves Skin & Hair Health.
Blood Clot Activator.
Cures Respiratory Problems.
May prevent Heart Disease.
Releases Toxins from the Liver.
Assists in Detoxification.
Improves Digestion.
Good for Common Ailments.
Acts as Mood Boosters.
Boosts Metabolism.
Boosts Immunity.
BENEFITS OF RICE-BRAN OIL :
Rich in Vitamin-E, Good Fats & Antioxidants.
Contains Good Fats.
Has Neutral Taste.
Heart Friendly.
Has a High-Smoke Point.
Improves Skin Health.
Contains Anti-Aging Properties.